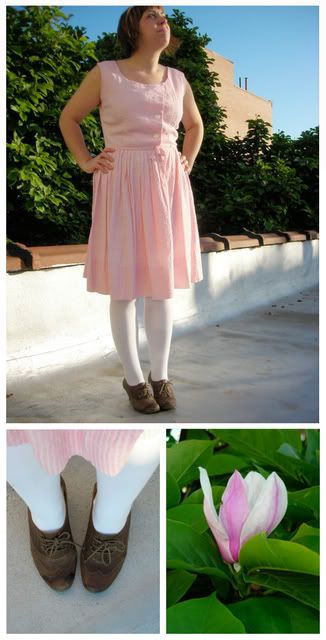 i've had tremendous luck with thrifting adorable spring dresses lately. what is it about vintage dresses that are so much more beautiful , or should i say, make you feel so much more beautiful-er? they just don't make 'em like they used to. that's for sure.

dress: vintage
shoes: jeffrey campbell

*Addendum: not sure how beautiful that face is in this picture. squinting never really suits anyone.